The Faculty's nutritive material laboratory is well-equipped for classical and state-of-the-art laboratory tests, having 16 modern workstations. The laboratory has been designed keeping in mind the necessary conditions, so in small groups students can each perform a separate task. In the laboratory, we deal with the examination of the quality-determining properties of foodstuffs, which include both sensory, chemical and instrumental tests. The research laboratory also has special instruments suitable for measuring lactose and dry matter content, freezing point, density, general and meat pH, and colour determinations.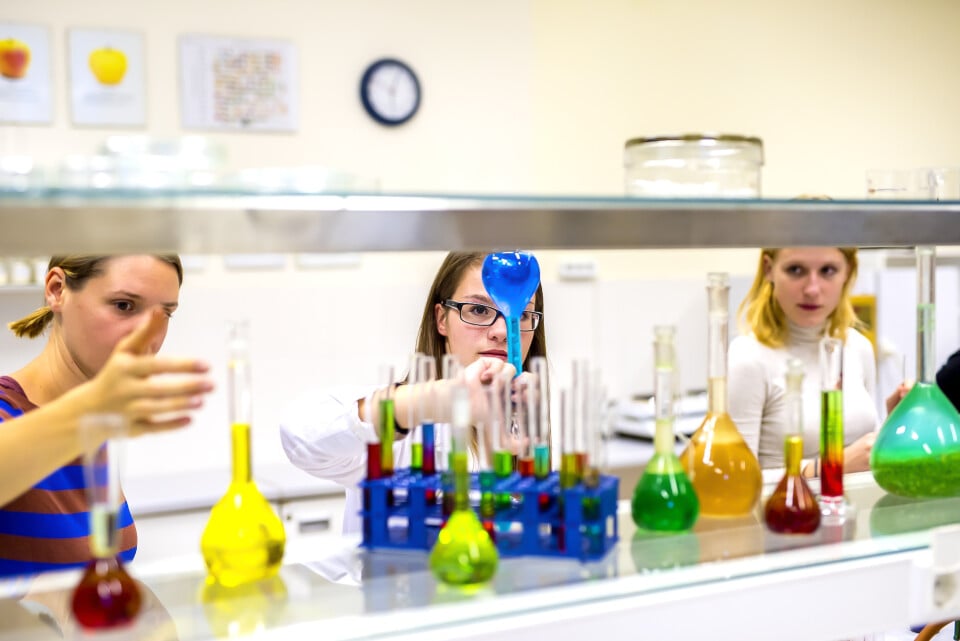 The microbiology laboratory has a modern work surface designed for the orderly and safe working of 16 students at a time. The laboratory contains the best known and most important bacterial strains of foodborne illnesses in Hungary. Students learn the basic microbiological techniques (plating, plate casting, inoculation), get an overview of the structure, movement and shape of microorganisms, for which they use independent binocular light microscopes.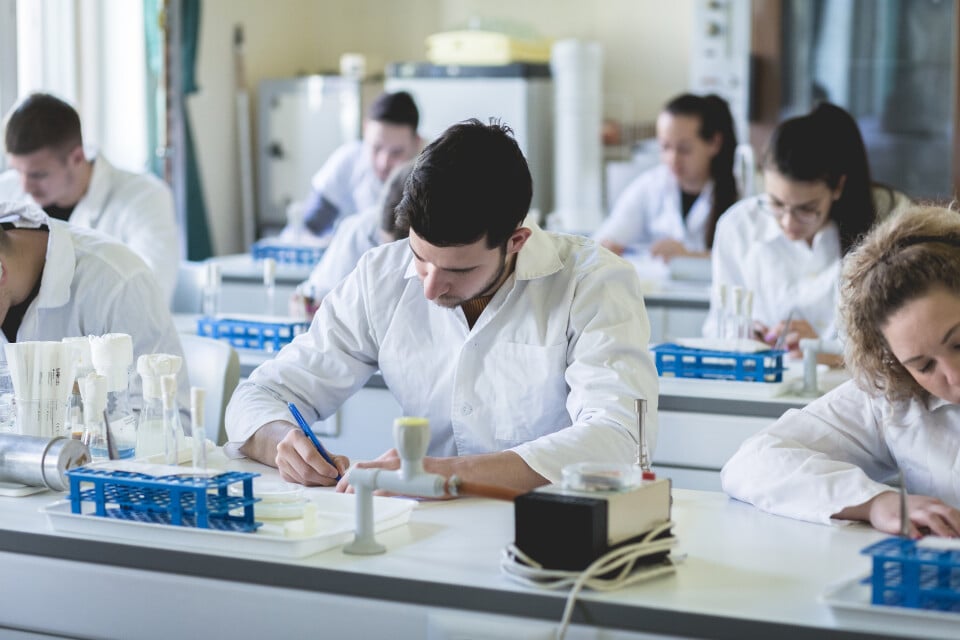 The research laboratory of the Faculty was completed in September 2016. It is well-equipped with modern machines, software and state of the art work surfaces. We aim to perform accurate and professional gastronomic engineering food examinations, to analyse the data of the examined foods with modern instruments, to reveal the connections between measurements, to display measurement data, as well as to compare and evaluate the results. The research laboratory has a number of analytical instruments at its disposal for those who wish to carry out research - including a spectrophotometer, a milk tester, a stock tester and a colour tester. Thus, it is possible to determine several sensory and nutritional parameters of the dishes prepared in the kitchens.
The sensory laboratory (Sommelier Room) is there to educate the students on a variety of alcoholic and non-alcoholic beverages as well as other products consumed for pleasure (coffee, tea, honey, spices, etc.). The collection of wine bottles on the two sides of the Sommelier Room in the former laboratory of Professor Öveges, displayed in heritage listed storage cabinets, is open to professionals. The room allows standard sensory evaluation by 16 judges. The Sommelier Room is a well-ventilated room, protected from direct sunlight, with artificial lighting, providing an objective and undisturbed assessment area, suitable for sensory evaluation of alcoholic and non-alcoholic beverages and other foodstuffs, like those consumed for pleasure (coffee, tea, herbs, etc.) and of course, it also has the tools to carry such evaluations out. The room has several wine coolers, which can promote the professional storage of wines, the preservation of their quality, and their favourable development, which can be monitored during practice sessions. In addition to wines, similar indepth tests can be carried out in the case of beers, spirits, liqueurs and non-alcoholic beverages.