As a defining Faculty of Budapest Business School, we consider high standard academic work to be a key foundation for practical training. We wish for this approach to appear in the knowledge of our students, i.e. to use the results of various disciplines jointly and consciously to solve corporate problems. Our goal is to train responsible, thoughtful, and willing professionals who are able to reflect on the problems of their environment and develop solutions to them in five, ten or even twenty years' time.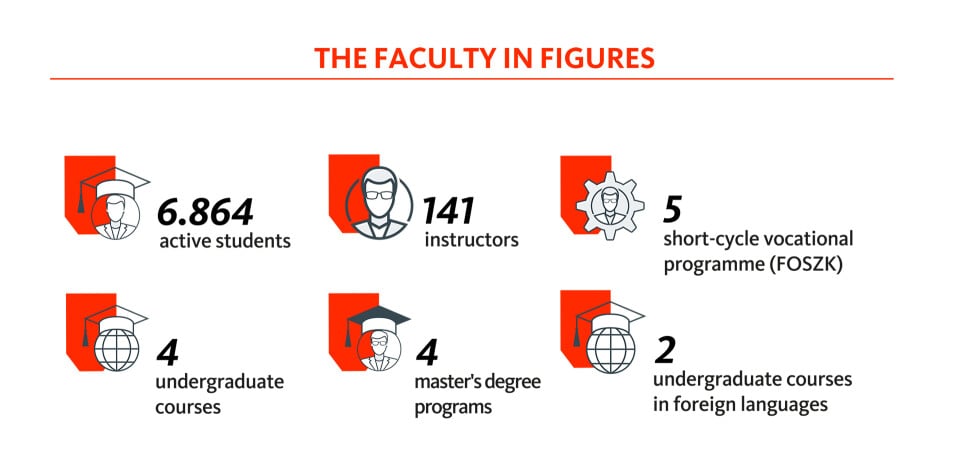 What we can also be proud of:
• We are constantly striving to modernise our environment:
In 2017, the Smart Campus in Berzsenyi Street was opened.
In 2018, in cooperation with ProcessSolution, the refurbishing of lecture hall III was completed.
In 2019, the Fintelligence Financial Education Centre, financed by UniCredit, was completed and the greening of the Faculty has also begun, the first sign of which was the completion of a green wall on the first floor.
In the autumn of 2020, the renovation of the hall and a number of connected departmental offices was completed. According to our plans, future developments will involve the Library.
Our research groups are very successful and active in various international research projects:
FAME - sustainability and growth of family businesses (2016-2018)
TRUST ME - training program for the development of unique skills and techniques for mentoring (2015-2018)
ISSUE - innovative solutions for sustainability in education (2018-2021)
MENTORCERT - business mentoring and certification (2017-2019)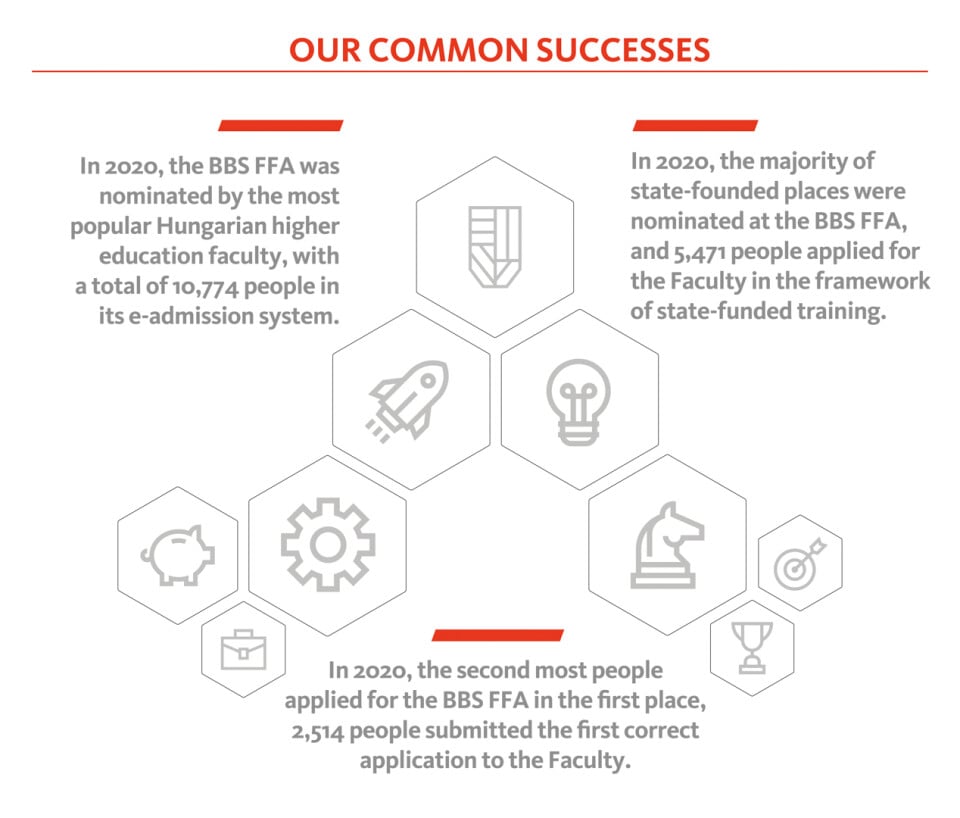 With our dual degree programmes, our students will have even better possibilities when entering the labour market.
Teams of faculty students are extremely successful in case study competitions:
NIBS World Wide Case Competition World Final (2018), making the top 16 case management teams in the world (2020).
Making the top 8 teams in the Lazaridis International Case Competition.
Two 1st places and one special prize in the National Controlling Case Study Competition in the last three years.
Two 2nd and one 3rd places in the last three years in the National Financial Case Study Competition.
The students of the Faculty have been highly successful in various sports - water polo, swimming, fencing (sabre, foil), volleyball, basketball - in various university championships in Budapest and around the country.