Our services
Are you looking for literature for your homework? Do you want to study abroad for a semester or two? Would you like to learn an East Asian language that is still not spoken in Hungary? Haven't you found an internship yet? Do you have learning difficulties? The services of the Faculty of International Management and Business (FIMB) will help you!
The goal of our library is to acquire and provide all the printed and digital literature and databases that our students and teachers learning, teaching, research and academic work. Nearly 100,000 documents, 50,000 e-books in various foreign languages, 70 different daily papers and periodical journals, leading international and Hungarian databases (for example: MERSZ, ScienceDirect, SpringerLink) await students and lecturers. There are 4 reading rooms, 127 seats and 43 computers on weekdays from 8 am to 4 pm, and on Saturdays from 9 am to 3 pm. The rooms are suitable for individual and in-depth learning as well as for a small group discussion and projects. There is also a classroom provided with a projector if you want to practice or even tutor, for example. Cosiness is provided by a number of small things: sofas with reading lamps; an oriental-style reading room, a well-equipped kitchen if you get hungry during work; smaller or larger corners for reading and conversations. If you want to relax, you can even choose from board games. Make yourself at home in our library!
The international mobility office of the faculty will assist you in the implementation of student mobility, among other things, by organizing briefings, trainers and personal counselling. We also treat internships abroad under the Erasmus+ program as a priority area. In addition to the Erasmus+ scholarship program, we also support our students' Campus Mundi scholarship applications.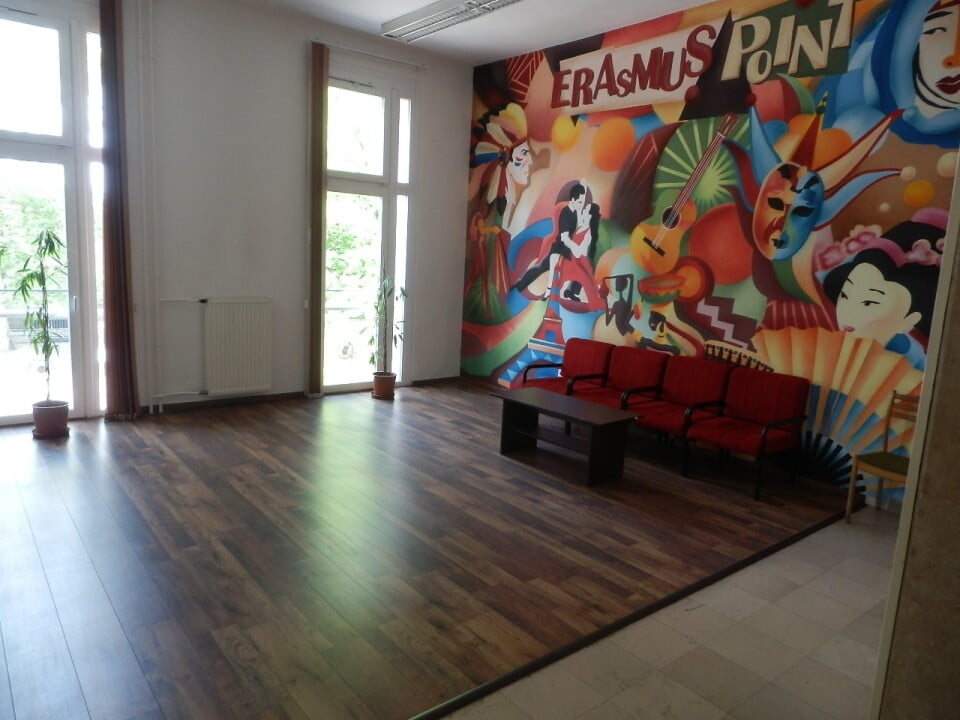 The Faculty of International Management and Business (FIMB) hosts the Oriental Business and Innovation Centre, which provides scholarships to support BBS students 'mobility plans to the Southeast Asian region, and language and cultural courses to help you learn Chinese, Japanese, Korean, Vietnamese, and Indonesian.
The Career Office will assist you in the administration of the internship and the search for the internship place. The Office considers it its main task to find a practical place where students can gain professional experience that best suits their own vision and life path. The Office liaises with companies, institutions and organizations providing internships. A 2020/21. You can now apply for your internship electronically with the BBS's new Career Platform and online form filling system. The Career Platform is a virtual arena where companies 'job market offerings and student needs can match, and companies can advertise job opportunities, internship programs, project work, and internships for faculty students. In the spring semester, the Faculty Job Fair and Career Days will help you find a professional internship that suits your interests.
If you need learning advice, you can contact our Student Support Centre, a university network that operates a learning counselling system to tackle learning and study problems. The centre organises learning and catch-up courses, holds training and prepares educators and educators to solve problems. manner. If you have learning difficulties (e.g. due to dyslexia), you can contact the Dispoint Office at the Faculty, where you can also take counselling and free special courses.
In addition to our above services, we wish plenty of sports opportunities for all our students and staff, which you can read more about in the culture and sports menu.
Our projects, investments
We are proud to "not only" educate us on the use of European Union grants and project management, but we also continuously successfully apply for and implement various projects and investments. As a taste, we have listed some of your recent projects:
In 2011, we replaced the windows of the entire educational building and the dormitory with the support of the European Union in order to increase energy efficiency. We have made the entrance to the Dormitory accessible and we have designed two barrier-free apartments. To further save energy, we installed solar panels on top of the dormitory.
Within the framework of the Media Workshop program of the National Media and Infocommunications Authority (NMHH), we established two media laboratories in cooperation with NMHH with the most modern tools, which primarily improved the educational and research conditions of the communication and media science department.
Citibank Europe plc. As a result of the cooperation with the Hungarian Branch, our campus, established in 2020, has the latest relax area, community space, where you can read, organise group work and find out about important deadlines and university programs.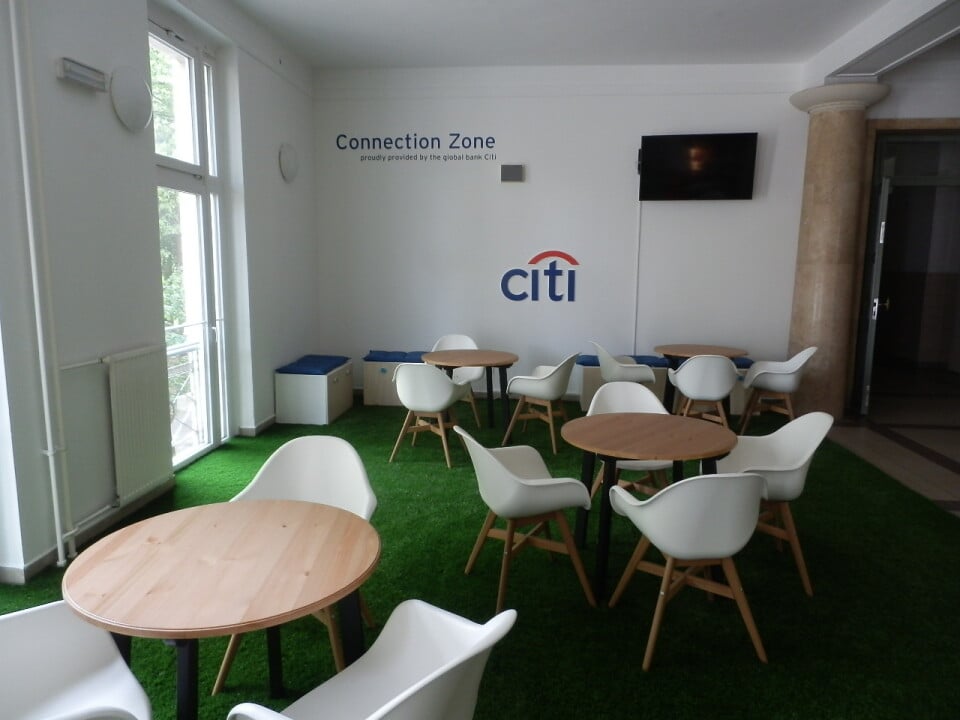 At our program place in Hatvan, the Hatvan Higher Education Community Program Centre, we created the so-called Smart Shop Floor Logistics Lab, where our students can learn and test the tasks involved in organizing the delivery of goods (e.g. smartphone or car parts), recording customer orders in cloud-based systems (SAP) and the basics of operating modern logistics warehouses.
In the framework of the European Commission's Horizon 2020 Research and Innovation Framework Program, between 2017 and 2019, we researched what social, institutional and political factors shape the movement of labour inside and outside the European Union and the public debates about it. In doing so, we have also tried to support European decision-makers in taking measures that build social trust, ensure the fairness and sustainability of free movement (labour flows) and reduce inequalities within the continent.