The Library of the Faculty of International Management and Business is a multidisciplinary training centre, which is at the disposal of users with four reading rooms, 46 computers, a multimedia language laboratory and seating for 170. The heart of the document collection comprises specialist publications that primarily cover the everyday learning needs of students in both print and online formats. Access is available to nearly 50,000 e-books (mostly in English and German) from the largest publishers (Emerald, Springer, Taylor and Francis). Volumes in foreign languages account for nearly half of the entire stock. Both subscribed and free specialist literature databases are available to readers in one place.
You may find further useful information in the Library regulations and on our Facebook page.

From the middle of May 2022, debts can only be settled in our library via credit card or (as a student of BBS) through Neptune.

If you need any more information, you can reach the librarians by phone (06 / 1-467-7800 / 341, 392) or via Facebook Messenger.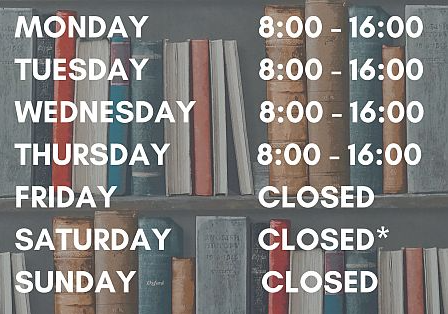 *9. September 8:30 - 13:00 (Saturday)