BBS has traditionally been strong in language training and providing quality foreign language programmes. In addition, we support participation in the international environment, continuously researching and expanding mobility opportunities and helping with living abroad through scholarships.
Whether you are studying or undertaking an internship, gaining experience abroad is a great way to step out of your comfort zone, an excellent platform for developing your language skills and your personality, as well as a great test of your independence and openness – and last but not least, a storehouse of unforgettable memories.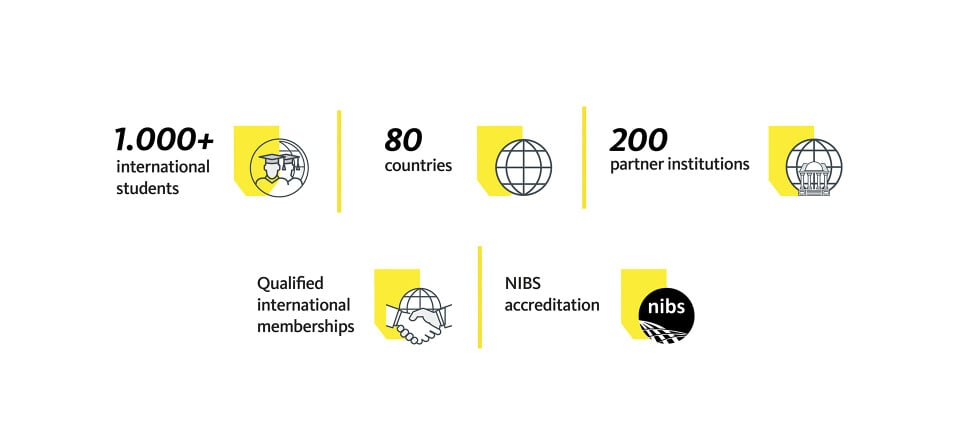 With us, the world unfolds for you! Through our extensive partnerships, you can study for one or two semesters at nearly 200 partner universities in more than 40 countries, and you can even get a double degree in 3 Bachelor's programs at our 10 partner universities.
We focus equally on countries inside and outside Europe, with a special focus on the V4 nations and Southeast Asia. The availability of the latter target market is ensured by the Oriental Business and Innovation Centre (OBIC) established in 2016 with the support of the National Bank of Hungary, which organises Asian language courses, international conferences and workshops and promotes researcher mobility.
Within the framework of our Erasmus programme, more than a hundred of our students can start their semester at a foreign partner institution every academic year, while within the framework of this same programme, we also welcome hundreds of international students to Budapest annually. The number of students with Stipendium Hungaricum scholarships coming to BBS is increasing every year.
Our university was the first in Hungary to obtain international accreditation from a professional organization called the Network of International Business Schools and we also have memberships in several qualified international organizations (e.g. EUA, EURASHE, PRME).
And if you are studying at home, we can still create an international environment for you, as there are currently about 1,000 foreign students from 80 countries studying with us.